theweightlessman
Posts by theweightlessman
Music video for the song "10 Stone" by Latimore Platz featuring E.C. Vol.  Directed by Shepard Albertson (aka Blueprint)
http://www.youtube.com/watch?v=Cef_Us3oxpw
Download Smokey Part Two by Latimore Platz here: http://www.divshare.com/direct/13124250-8ad.zip

Thanks for the support
Join the forum discussion on this post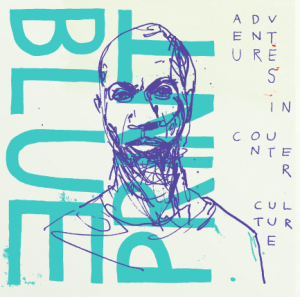 "Radio-inactive" is the first official single from the forthcoming Blueprint album Adventures in Counter-Culture, to be released March 1st, 2011.
http://www.youtube.com/watch?v=bnKdnDS9KtM
Shot, edited, & directed by Bangland Media
Buy it now at iTunes: Explicit | Clean | Instrumental
Critically acclaimed mc/producer and Soul Position frontman Blueprint, returns with his highly anticipated sophomore solo release Adventures in Counter-Culture. Experimenting with synths, keyboards, and drum machines, Adventures in Counter-Culture touches on Blueprint's cynicism with the world, his disdain for pop culture, the state of politics and an apathetic, uninspired society. The album encompasses every facet of music Blueprint knows. It blurs genre lines and connects his hip hop pedigree with his early days in the church choir, to the R&B bands he was a part of in high school, to his new found interest in rock and electronic music.
After a five year musical journey, Blueprint has emerged with his greatest effort to date. A culmination of self discovery and societal critique, Adventures in Counter-Culture is just that. The adventure begins March 1st, 2011.
Word is blog
Join the forum discussion on this post
The countdown to Adventures in Counter-Culture has officially began…
"Radio-inactive" video teaser:
Single and video debut Monday December 20th.
Word is blog
Join the forum discussion on this post
Smokey Part Two by Latimore Platz reviewed on This is Books Music blog.  Peep HERE.
If you haven't checked it out yet, download Smokey Part Two:
Smokey Part 2 is available now.  Download HERE or via bandcamp:
Thanks for the support!
Join the forum discussion on this post
Out of print since 2005, the Greenhouse Effect album Columbus or Bust is now available again for the first time.  It is now a double-cd that includes the instrumentals to the album.  Now shipping for $8
Columbus or Bust is the third release from the Greenhouse Effect crew and the follow-up to their debut full-length album Life Sentences. Produced entirely by Blueprint, with guest appearances by Murs and Jakki the Motormouth. Rhymes by Blueprint & Fess. Written and recorded during the same time period as 1988, and released the same year
CD Version: $8 Add To Cart
Digital Version: $5 Add To Cart
Thanks for the support!
Join the forum discussion on this post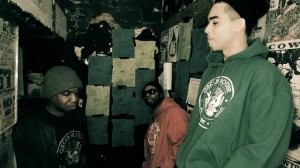 As old man winter continues to strengthen his hold on our collective asses, the good people at Weightless Recordings have decided to bring back one of the most popular merch items, the Greenhouse hooded sweatshirt. These have been out of stock since Greenhouse's spring tour with Killah Priest, but they are officially back and in two colors; Black w/ Silver print and Green with white print. If you slept last time around, you should probably wake up and pick up one this time around. Any hoodie ships with a free greenhouse CD of your choice. Choose size and title in the checkout cart.
Greenhouse Hoodie + Free CD: $25 Add to cart
Thanks for the support!
Join the forum discussion on this post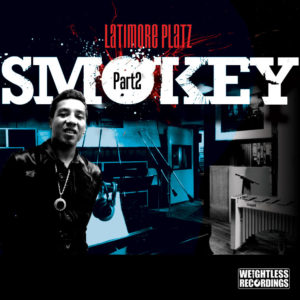 The second release, Smokey Part 2, by Columbus hip-hop producer Latimore Platz is now available on Weightless Recordings. If you're a fan of hip-hop production, do yourself a big favor and click on the above cover image and download the goodness.
Direct link: http://www.divshare.com/direct/13124250-8ad.zip
Thanks for the support!
Join the forum discussion on this post
Thanks for the support
Join the forum discussion on this post