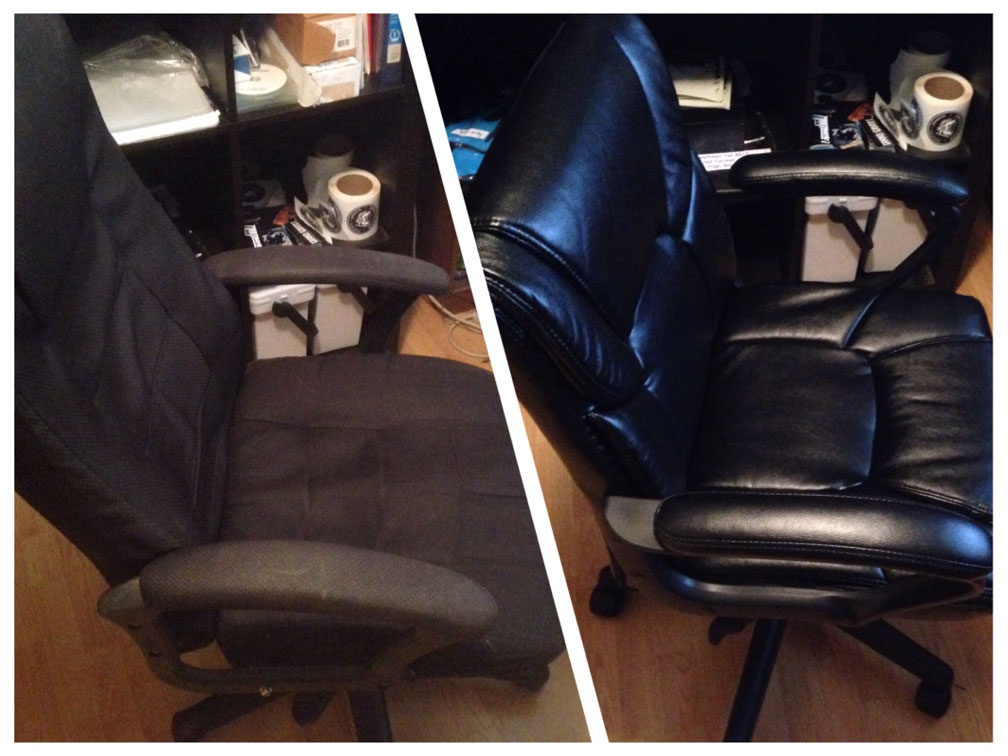 Sometimes You Need a Good Chair
While we are an independent label that prides ourself on doing more with less, we have our limits. For the last few months, our once reliable office chair has started to die a slow death. The most obvious sign of this is the way it slowly drops to the ground when we don't want it to. One minute you're sitting upright, getting work done. The next minute, you're sitting so low to the ground that your office chair feels like a child's chair. So, even though it hurts to spend the money, we bought a new chair today.
It turned out to be a great decision, because sometimes you need a new chair. This new chair is like a sexier version of our old chair. Work shall now get done and orders shall be mailed out with much more vigor.
Onward and Upward,
Weightless Recordings.