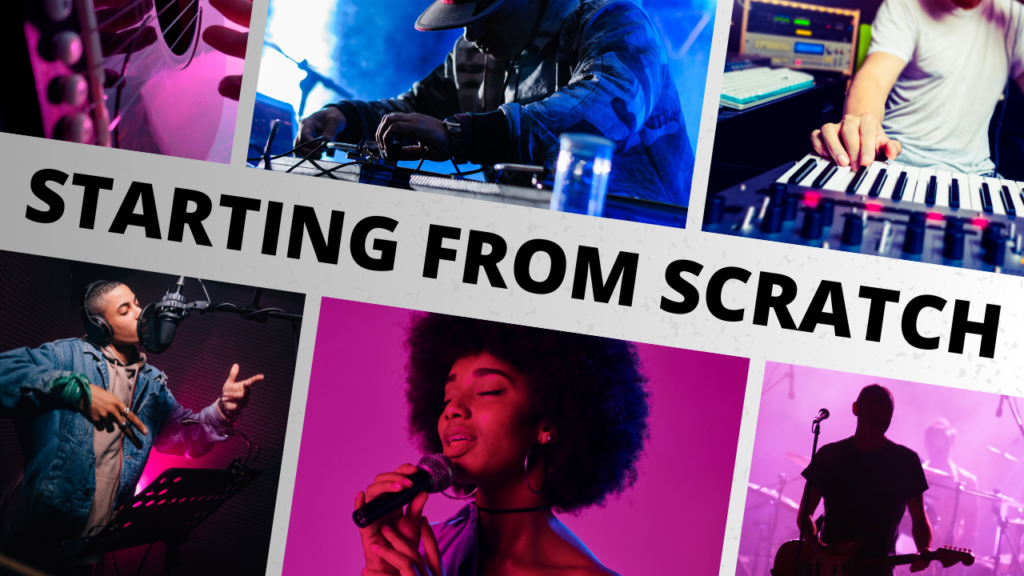 Course Name: 
Starting From Scratch
Course Details:
Length: 1h 15m
Level: Beginner
Released: 08/01/23
Instructor: 
Rapper & music producer Blueprint
Skills Covered:
Jump-start your career as an artist and stop wasting time. In this course, get acquainted with Blueprint's "Starting From Scratch" system that is designed to help any up-and-coming creative get their career off the ground properly.  Starting From Scratch lays out an easy-to-use system that shows the artist how focusing their efforts on four key areas that lead to big results.  To lend practical context to each concept, Blueprint uses case studies and real world examples to demonstrate the concept in action.  Students are provided with a course worksheet that, when filled out for each section, becomes an action-plan that guides their careers after they've finished the course.  Learn how to increase your output, create better content, become an active part of your local scene, and create a strong social media presence.
Learning Objectives:
Increasing Your Creative Output

Creating Content Around Your Art

Establishing a Presence In Your Local Scene

Creating a Social Media Presence
Download the course worksheet is HERE
00 Introduction (3:44)
01 High Output (19:06)
02 Content Creation (18:59)
03 Local Presence (18:06)
04 Social Media (15:37)
05 Bringing It Together (10:15)
=====
Hello! Welcome to the advanced release of my online course, Starting From Scratch.
The creation of this course was inspired by a question that I get asked frequently by new artists in my one-on-one coaching sessions, "If you were to start your career over again from right now, what would you do?"
I realized that after answering this question dozens of times, that there is a bigger need for this information and that I could help more people.  So I set out on a path to create this course.
The purpose of the course is to give new or up-and-coming artists a plan that is easy to follow and implement to jumpstart their careers.  This is done with the introduction of system that emphasizes four areas of focus, where each area leads naturally into the next, and can be applied to everything they do.
Some quick notes before watching:
The course worksheet is HERE
This course is about 1 hour and 15 minutes long.
The four main sections are about 15-18 minutes each, but will be broken down into smaller modules when the course is released.