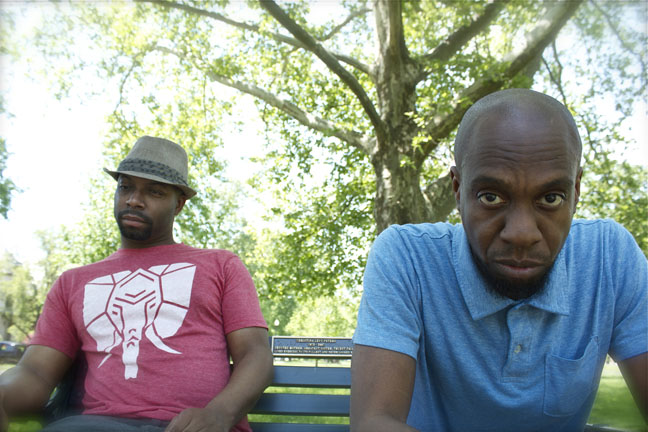 Greenhouse (formerly Greenhouse Effect) was started in 1997 with original members Blueprint, Inkwel, & Manifest.  In 1998 they recorded their debut release the Up to Speed EP and released it on cassette in 1999, on their own imprint Weightless Recordings.  Weightless Recordings also went on to release the debut release from emcee Illogic, produced by Blueprint the same year.
In 2002 the group released their debut album Life Sentences to much acclaim, but at that time emcee Inkwel left the group to pursue a spiritual path, leaving emcees Blueprint and Manifest as the remaining members.
In 2005 Greenhouse Effect emerged with two projects: their full-length album Columbus or Bust and the EP  Greenhouse Effect vs Radiohead.  Shortly thereafter Blueprint released his debut solo album 1988 and also released the Soul Position album Things Go better with Rj & Al in 2006, and toured heavily in support of those records.
After a reformation of Weightless and another changing of cast, Greenhouse Effect has re-emerged as just "Greenhouse" and brought emcee Illogic into the group.  They have just released their debut EP Electric Purgatory Part One on Weightless Recordings (https://www.weightless.net) for free and are working on a ton of music.