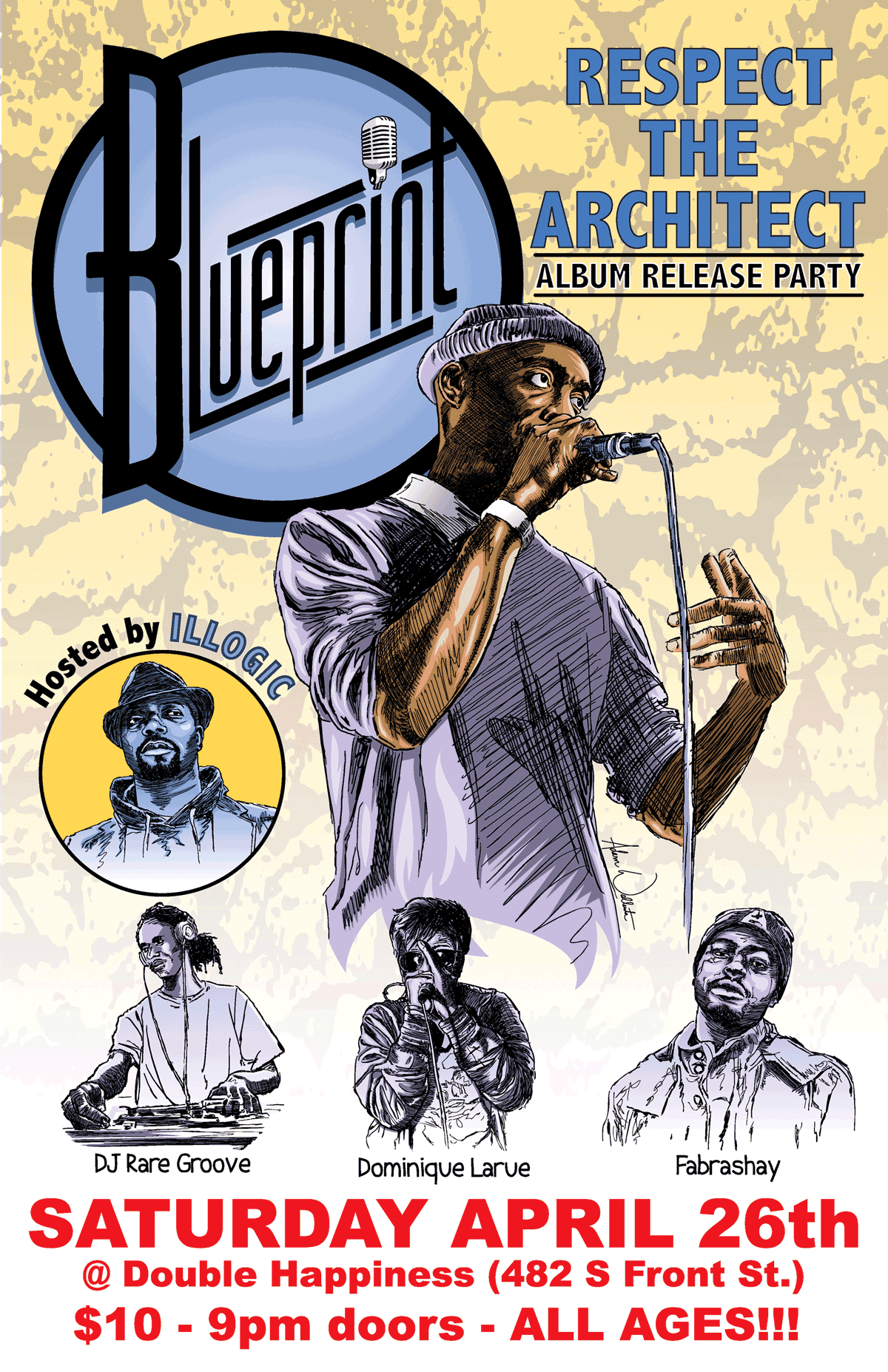 Blueprint Album Release Party is Set April 26th in Columbus
On Saturday April 26th, Blueprint will be celebrating the release of his new project Respect the Architect with an album release party in Columbus, OH.  The event will be feature performances from Blueprint, Dominique Larue, and Fabrashay. DJ Rare Groove will provide the soundtrack for he night and Blueprint's Greenhouse brethren Illogic will be the host.  The event will be held at Double Happiness.  If you've been to Double Happiness before then you know it's a small intimate venue, so we would advice you to purchase your tickets in advance using the link below.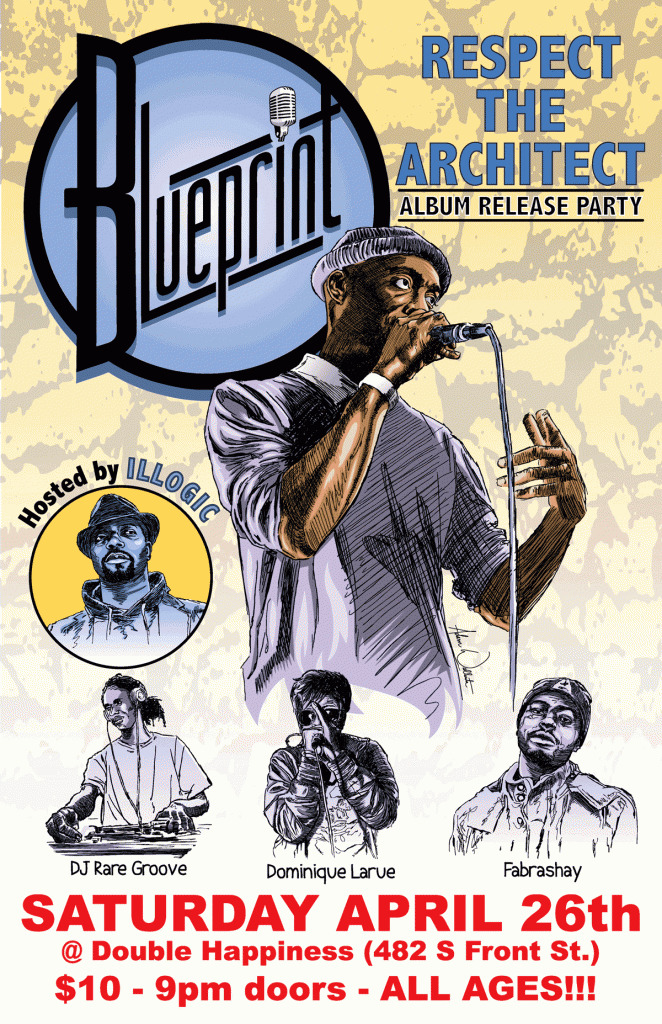 Date: Saturday April 26th, 2014
Event: Blueprint "Respect the Architect" album release party
City: Columbus, OH
Venue: Double Happiness
Address: 482 S. Front Street
Time: 9pm
Cost: $10
Ages: All Ages welcome
Performers: Blueprint, Dominique Larue, Fabrashay, DJ Rare Groove. Hosted by Illogic.
Event Page: HERE
Advance Tickets: HERE
Note: This will be Blueprint's only show in Ohio before heading on tour for two months, so we advise everybody in the surrounding cities to come check out the show.
Blueprint's new album Respect the Architect will be out April 22nd on Weightless Recordings.