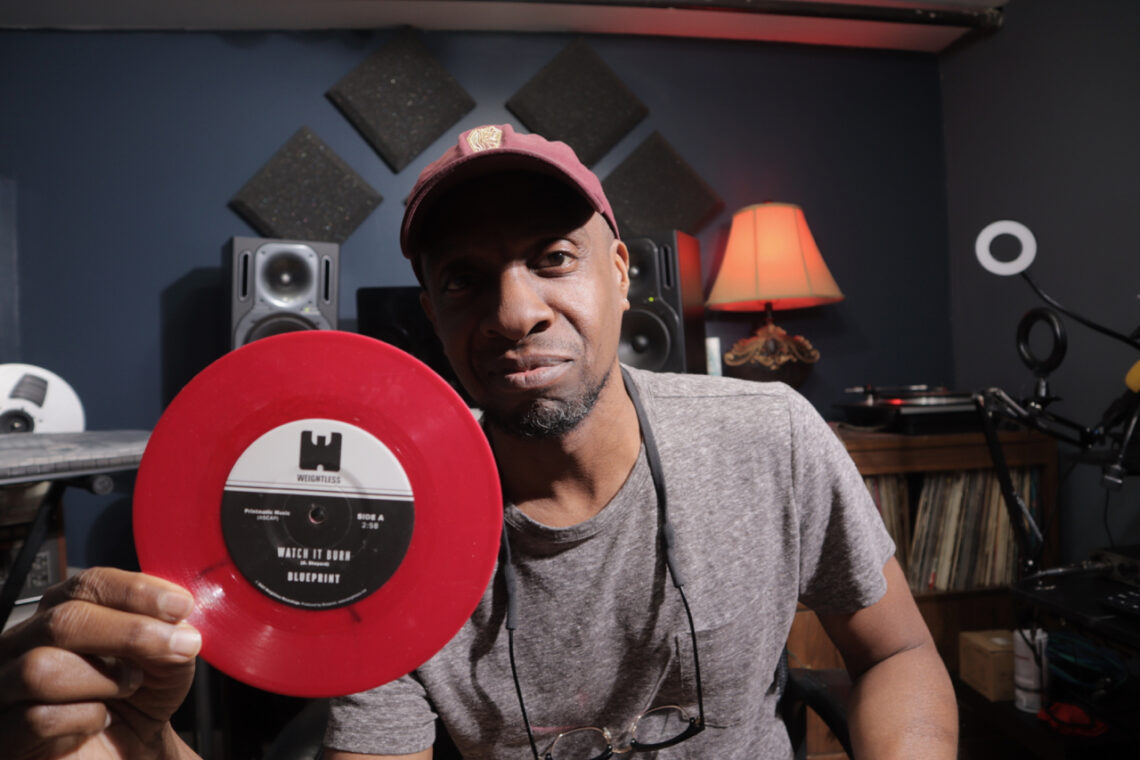 Blueprint Announces Brand New Single "Watch It Burn"
It's been three years since Blueprint released his last album, Two-Headed Monster.  Since then, all has been quiet on the music front, that is until now.  Today, Blueprint announced the release of a brand new 7-inch single "Watch It Burn."
Preorders for "Watch It Burn" start today and orders will ship out on Friday September 24th.  Here are the details:
Opaque Red 7-inch vinyl
Only 300 copies available.
A-side is vocal version
B-side is a remix of the instrumental, titled "Watch it Burn (Redux)"
We've got preorder packages that include Blueprint's last three vinyl releases (Two-Headed Monster, Vigilante Genesis, & Respect the Architect) as well as his book The 10 Traits of Successful Hip-Hop Artists.  So this is a great time to catch up if you missed out on any of them the first time around.
Order your copy HERE