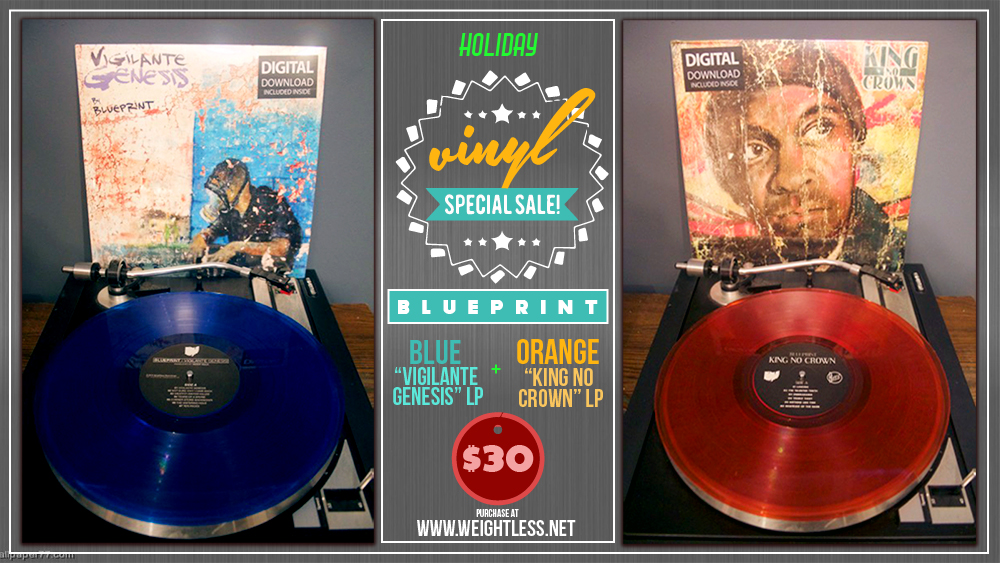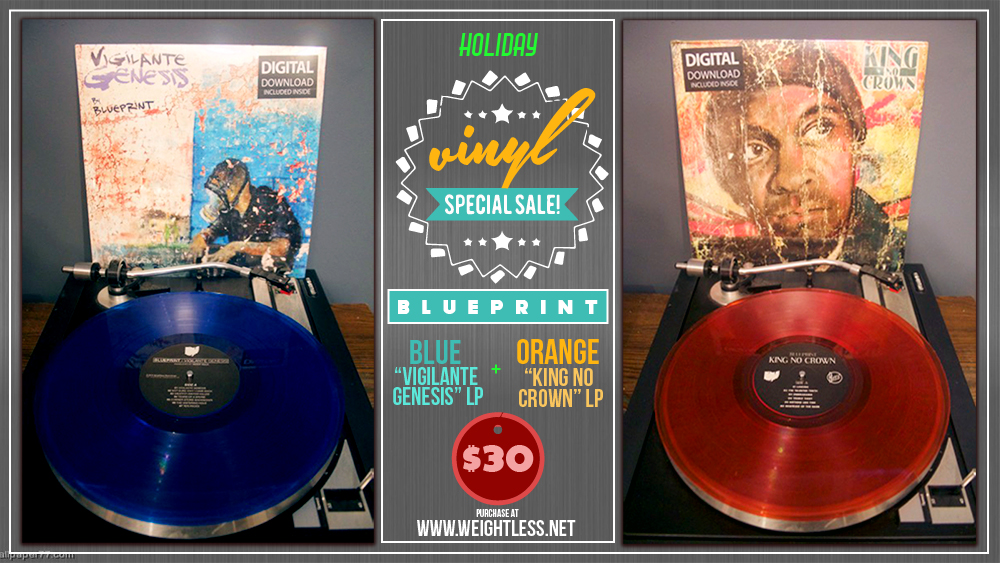 For a limited time, you will be able to get Blueprint's latest two vinyl releases for just $30 total. That's right, both the orange King No Crown 2XLP and the blue Vigilante Genesis LP (produced by Aesop Rock) for just $30 total.
Both released come with Digital Download card
Orange double vinyl and Blue single vinyl (w/ instrumentals)
Two bonus digital download albums included: The Lost Freestyle Album and Knight Takes Queen. Previous promo-only items.
Order yours HERE.