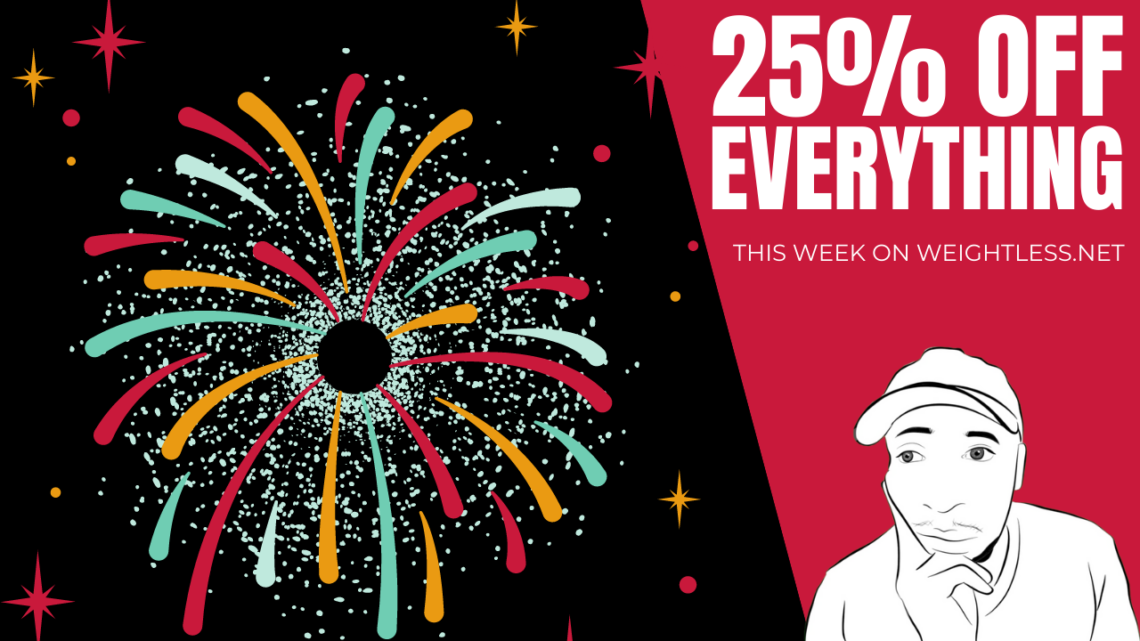 25% OFF – End of Year SALE
We're having a big end of year sale on the weightless.net online store.  Between now and January 1st, 2022 everything on our website is 25% off.  From apparel, to books, to music and vinyl–you can get it all for 25%.  All you have to do is use the coupon code "endofyear" in your cart when you check out and the discount will be applied to your order.
Happy New Year and thanks for your continued support,
Weightless Recordings!