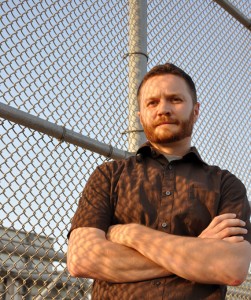 Who is Latimore Platz?
Latimore has the voice and swagger of a young Tobey McGuire. Rapping has never been an option. So he spent a few years traveling the far east, honing his abilities on the MPC.

His first producer-tape, 'Hues of Being', found its way into the right hands locally. He participated in a few producer showcases that led to a few producer credits, including Zerostar's EP 'Are We There Yet?'. His follow-up project, a multi-part producer tape themed on the works of Smokey Robinson, caught the attention of Weightless founder Blueprint and is set to be released free online this summer.

Platz doesn't pretend to be your mom's favorite super-producer. He's just a weird dude that knows his way around the BPMs. Platz's full length debut, 'Animal Stamina', will be available on Weightless late 2010.
The debut instrumental project by producer Latimore Platz, 'Smokey : Part 1' will be released for free on Weightless Recordings on Tuesday August 10th.  The project is a tribute to the work of Motown legend Smokey Robinson.  For now please enjoy the first leak from Smokey Part One "3-way"
LINK: http://www.divshare.com/download/12196061-a78
Thanks for the support.
Weightless