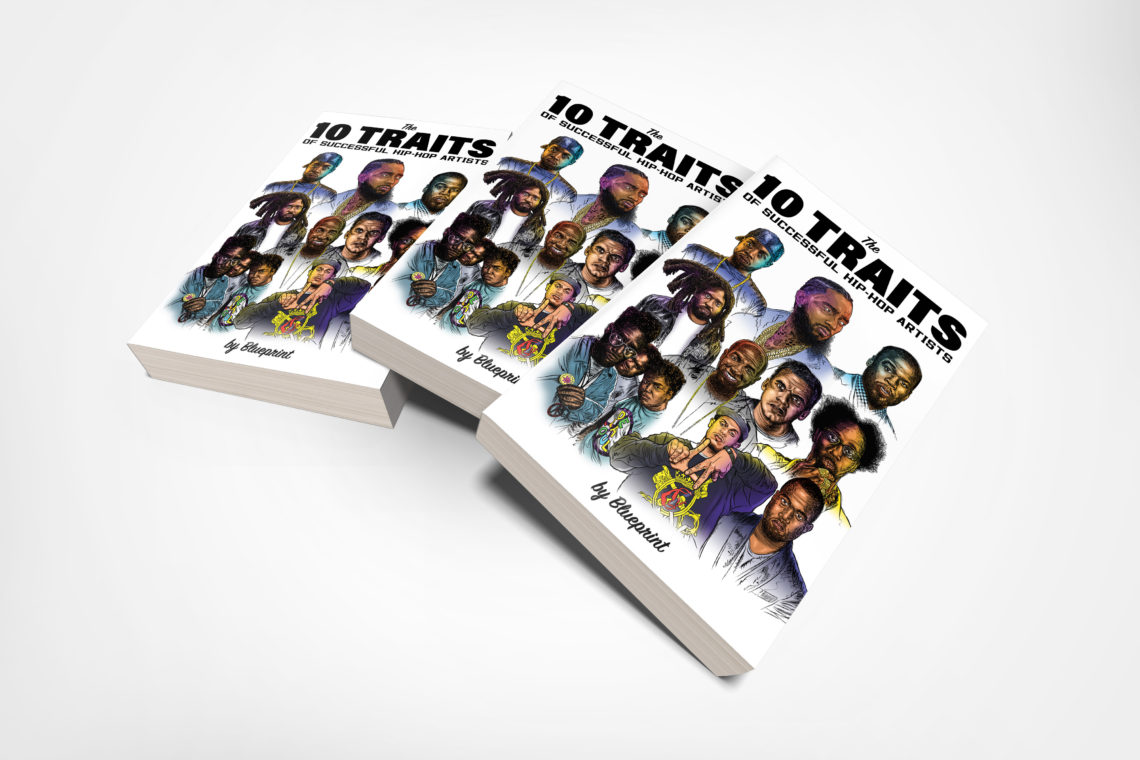 Blueprint's New Book is Finally Here!
Over the last year, Blueprint has dropped hints to his fans about a brand new book that he was writing.  And while he never spoke about when it would be released, he's been telling the listeners of his Super Duty Tough Work podcast know that the book was very close to being complete.  Well, we at Weightless Recordings are proud to announce that Blueprint's brand new book The 10 Traits of Successful Hip-Hop Artists will be available on Tuesday October 13th and can be preordered HERE.
Check out the description:
For decades, hip-hop fans have been given an oversimplified view of hip-hop artists and constantly told that their success was based solely on talent. This explanation has robbed the fans of truly understanding the real path to success and denied the artists the full credit they deserve. While talent is important, it doesn't tell the full story behind successful hip-hop artists.

In the 10 Traits of Successful Hip-Hop Artists, rapper and producer Blueprint uses interviews, lyrics, and anecdotal evidence to reveal ten key traits that have powered some of the most successful artists in hip-hop. Then he takes it a step further by explaining how aspiring artists can develop those traits on their own.

As a veteran of the underground hip-hop scene, Blueprint has been releasing music independently and touring the world for nearly twenty years as a full-time artist. That first-hand experience has given him a unique insight into the traits of success. Blueprint dives deep into the secrets of success behind artists like Kanye West, Nipsey Hussle, Roc Marciano, Evidence, Atmosphere, 50 Cent, Westside Gunn, Murs, De La Soul, J. Dilla, The Rza, RJD2, Tech N9ne, and many others.

You'll never see hip-hop the same way again!
We've got several preorder packages that include everything from posters, bookmarks, signed books, and hoodies.  Pre-order your copy HERE.
Thanks for your support,
Weightless Recordings