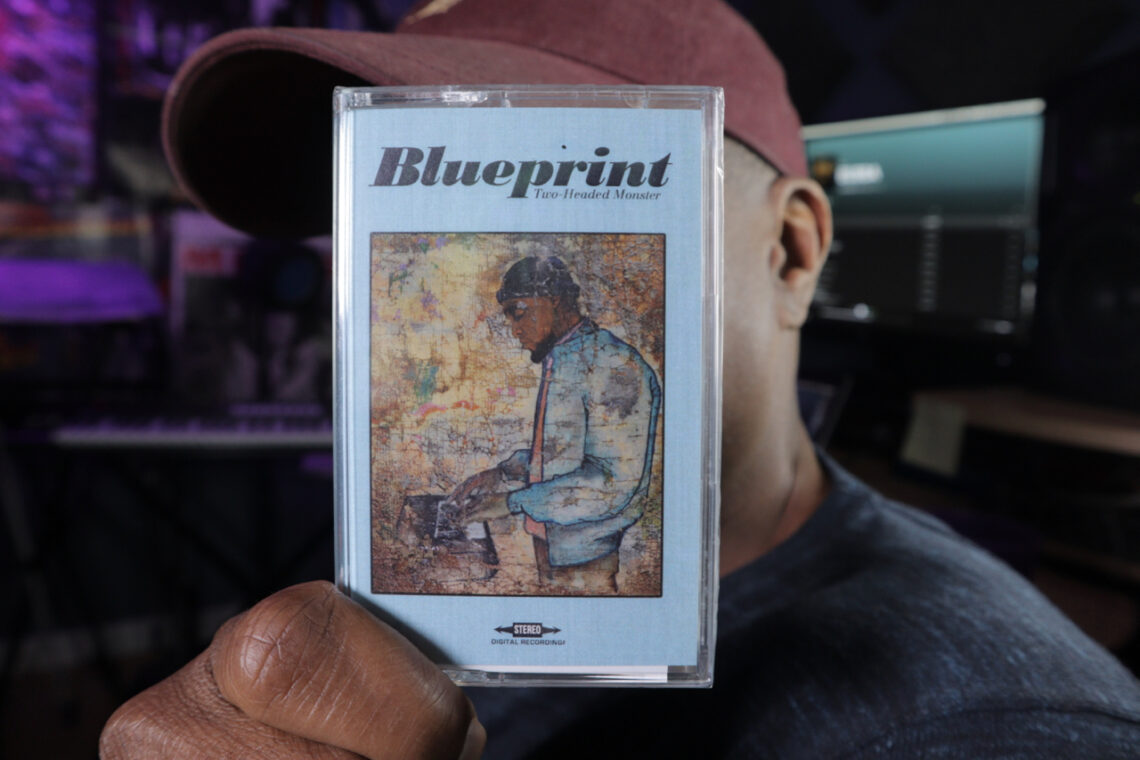 Blueprint's "Two-Headed Monster" Now Available on Limited Edition Cassette
May 22nd, 2023 will mark five years since Blueprint's last solo album, Two-Headed Monster.  To celebrate this five-year anniversary we have decided to do something special and release a limited-edition cassette tape of the album that features guest appearances from Slug, Aceyalone, Wordsworth, Supastition, Mr. Lif, and Has Lo.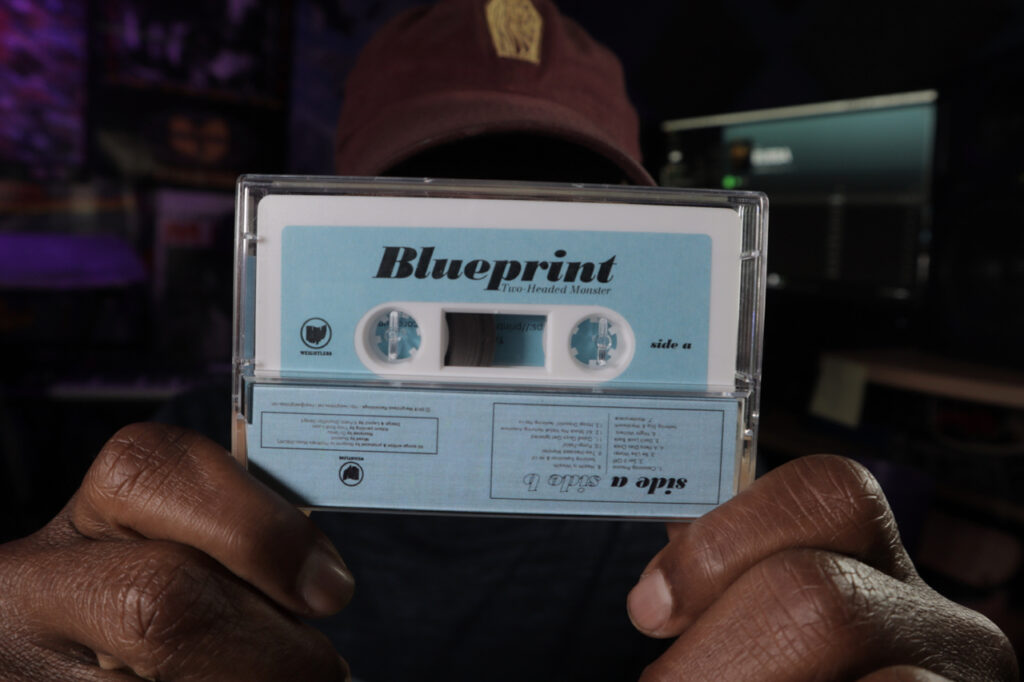 The Two-Headed Monster cassette tapes are now preordering on our store and will ship out on Tuesday May 22nd.  There are only 100 copies of this cassette release, so don't sleep–reserve your copy asap.  All copies come with digital download card for the vocal and instrumental versions of the album and there are pre-order bundles that include t-shirts, vinyl, and books.
Order your copy HERE.
Track List:
01 Cleansing Process
02 Set it Off
03 Be Like Water
04 A Hero Dies Once
05 Don't Look Back
06 Night Writers – featuring Slug and Wordsworth
07 Masterpiece
08 Health Is Wealth – featuring Supastition and Mr. Lif
09 Two Headed Monster
10 Pump-Faking
11 Good Guys Get Ignored
12 All Shock, No Value – featuring Aceyalone
13 Hoop Dreamin – featuring Has-Lo
Thanks for your support,
Weightless Recordings