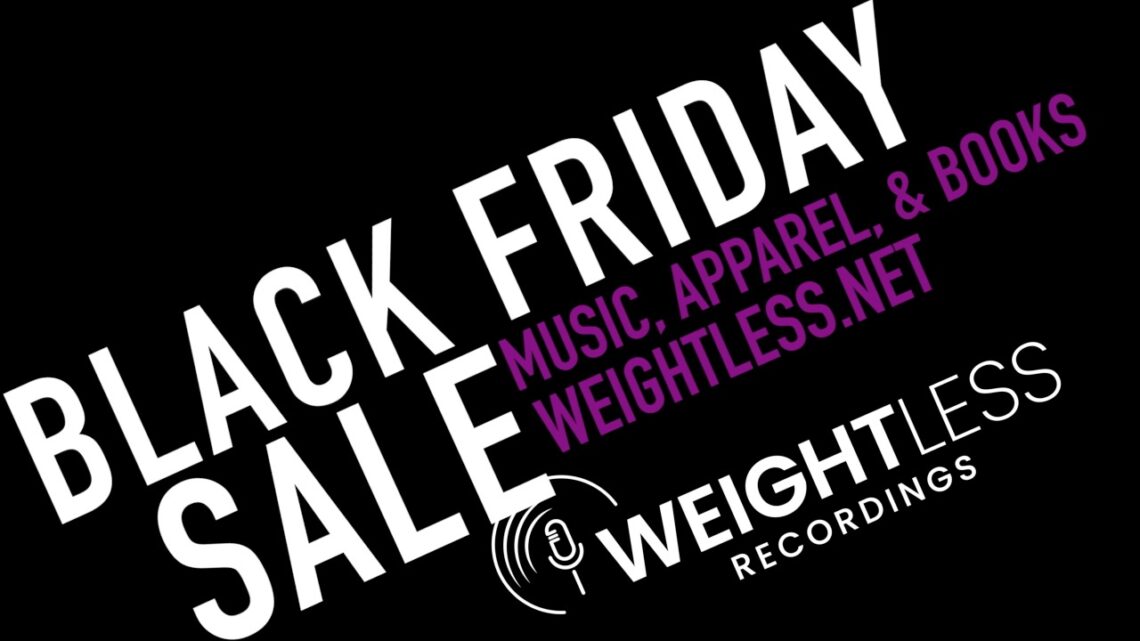 Our Black Friday Sale is in Full Effect
Alright folks, it's that time of the year again.  Black Friday is upon us and we're doing a sale here on weightless.net for you.  From Thursday November 26th thru Saturday November 28th we are having a 20% off sale for Black Friday and the Thanksgiving holiday.  If you've had your eye on something in the store and have been waiting on the perfect your opportunity to pick it up, now's the time.  Sale ends this Saturday at midnight.
Go HERE to take advantage of this sale!
Thanks for your support,
Weightless Recordings